Revenue From Sports Betting Is Down In Mississippi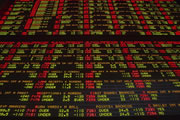 JACKSON, Miss. – As football season ends in January, sportsbooks in Mississippi take a big hit in profits and the state loses revenue.
According to a revenue report by the Mississippi Gaming Commission, the sportsbooks around Mississippi sees a drop in sports betting handle. This is due to the fact that the football season has ended and there wasn't much for bettors to wager on.
The Hard Numbers
During January, sportsbooks took in $32.2 million in handle. That is down compared to January, which had a handle of $40.9 and November's $44.5 million. Most of the handle in January was thanks to both professional and college basketball. There was over $17.1 million wagered on for basketball games and the casinos had a 5.1 percent hold.
Due to the lower handle numbers, taxable money was down as well. The state takes in 12 percent of revenue earned for sports wagering from the casinos. The state only received $2.8 million for January when in December, the state took in $5.9 million. The grand total from all sports revenue received since sportsbooks were opened is $17.6 million. None of these numbers include sports wagering revenue from tribal casinos because they are not regulated by the state.
Limited Mobile Options
It is important to note how Mississippi sports betting works. The Magnolia State only offers brick-and-motor options for you to place your sports bets. While you are at these various casinos and gaming facilities, you can use your mobile device to wager on sports. But as soon as you leave the premise, this option is no longer available for you.
Nevada, New Jersey, and Pennsylvania all have mobile wagering available for them as well. The main difference between these states and Mississippi is that you are allowed to take the sports betting action wherever you go in these states. Thanks to that, revenue received from sports wagering in these other states have gone up.
March Madness is approaching soon, so profits from those games are going to go up because it lasts the entire month. But if Mississippi sportsbooks want to function well during the drier seasons of the year, lawmakers in the state should study states like New Jersey and see how they are operating.
Best Mississippi Sports Betting Sites - 100% Trusted + Safe
| | | | | |
| --- | --- | --- | --- | --- |
| | | 50% Up To $250 | VISA + Wire Transfer | |
| | | 50% Up To $1,000 | VISA, Bitcoin, Cash Wire | |
| | | 50% New Member Bonus! | VISA, Bitcoin | |
| | | 100% Up To $300 | VISA, Bitcoin | |
| | | 50% Up To $1,000 | Bitcoin, Wire Xfer, VISA | |