Mississippi Sports Betting Status Update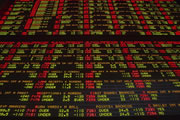 It's time to start studying your sports betting terminology because it looks like come this fall, Mississippi will be fully able to offer single-game wagering to its residents at any one of its 28 casinos.
Mississippi quietly paved the way for legal sports betting within its borders in early 2017, when it passed legislation that legalized Daily Fantasy Sports. The law repealed a previous piece of legislation that had made sports betting illegal. With this one act, Mississippi became one of a handful of states that was able to immediately go to work implementing sports betting within the state when the Professional and Amateur Sports Protection Act was repealed in May of this year. While Delaware and New Jersey have easily pulled ahead of most states in this regard, the Magnolia state is not far behind. They are perfectly poised to have sports betting available to its residents as early as the end of summer.
This proposed timeline of events is helped significantly by the Mississippi Gaming Commission's release of the rules and regulations for sports betting. Mississippi residents have one month to comment and rally for changes to the document – if they so choose – before it gets put into effect.
The overwhelming reaction to the Gaming Commission's regulations has been positive, which means that the state is right on track for opening their books by the end of July, well before kickoff this fall.
Most of the information revealed in the 21-page document was expected – sports bettors must be 21 years of age or older before they can legally wager on games. Residents of Mississippi and visitors to its casinos will be allowed to wager on Most professional sports, like football, basketball, baseball, hockey, golf, and auto racing. They'll also be allowed to wager on Olympic – both summer and winter – events, as well as a selection of NCAA events, including a majority of college football and basketball games. What you will not be allowed to wager on in Mississippi is the outcome of political events. This is expressly prohibited at any Mississippi gambling facility.
Sports betting in Mississippi is restricted to the facilities that are already licensed. Currently, there are 28 casinos – both on land and water – in the Magnolia state, so there will be plenty of locations available for residents to place their bets. For the most part, sports betting must be done in person, at a licensed gambling venue. One surprise in the proposed rules, however, is the opportunity for mobile sports betting in Mississippi.
What isn't surprising about this addition to sports betting in Mississippi is how heavily restricted it is. The regulations surrounding mobile sports betting in Mississippi are beyond strict – essentially what they say is that you can use a mobile device to wager – so long as it is used on property. This does not include the parking lots or parking garages, either, in case you were wondering.
Additional regulations for mobile betting include having to first set up an account in person. They must also deposit and collect all funds in person. So it's not exactly the most mobile form of sports betting, but for Mississippi, is definitely a step forward. Of course, if you'd like to use a fully mobile form of sports betting and happen to live in Mississippi, you can easily head over to an already established online, offshore sportsbooks, like Bovada or SportsBetting.
Despite the restrictions on mobile sports betting, Mississippi residents and casino personnel are clearly excited about the changes coming to gambling in their state. "Oh, I would say all 28 casinos in our state are raring to go now," said Michael Bruffey, vice president and general counsel for Island View Casino Resort. "It's just very exciting." Many, if not all, of the casinos in Mississippi have already begun preparing for sports betting. Whether it's training their staff or getting ready to install gaming kiosks on the casino floor, the excitement is clearly palpable in the Magnolia State.
Best Mississippi Sports Betting Sites - 100% Trusted + Safe
| | | | | |
| --- | --- | --- | --- | --- |
| | | 50% Up To $250 | VISA + Wire Transfer | |
| | | 50% Up To $1,000 | VISA, Bitcoin, Cash Wire | |
| | | 50% New Member Bonus! | VISA, Bitcoin | |
| | | 100% Up To $300 | VISA, Bitcoin | |
| | | 50% Up To $1,000 | Bitcoin, Wire Xfer, VISA | |