Biloxi Sportsbooks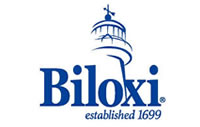 There is little room for argument on the subject of Biloxi sportsbooks. As soon as the state of Mississippi amended its sports wagering laws and the Professional and Amateur Sports Protection Act of 1992 (PASPA) was overturned, everyone knew that Biloxi would soon morph into one of the nation's best markets for the hobby. Millions of visitors flood into Biloxi to enjoy the nightlife, the fresh seafood from the Gulf of Mexico, and the authentic blues scene but now they can enjoy betting on sports too. Biloxi is the third largest casino market in the country behind Las Vegas and Atlantic City and the sportsbooks in town are only helping continue the accolade.
With the size of the market and the immediacy of the launch, it can be overwhelming researching the ins and outs of sportsbooks in Biloxi. However, we spent the time researching this subject so that you can make the most of your time while planning a trip along the coast. Our goal is to provide this guide in hopes that you will have a better understanding of the industry and know exactly what to expect when you are in town.
Best Mississippi Sports Betting Sites - 100% Trusted + Safe
Is Sports Betting Currently Legal In Biloxi?
Sports betting became legal in Mississippi in 2017, when legislators preemptively and correctly assumed that the federal ban would be lifted. By authorizing the state's licensed Class III gaming facilities to obtain further licensure to offer sports betting outlets, this gave the state a head start on determining regulations. This caused the Mississippi gambling industry to be up and running in no time, starting with the Beau Rivage Sportsbook in Biloxi.
Now, the city and surrounding areas have upwards of a dozen sportsbook locations and most even offer mobile sports betting as well. The state passed a regulation that required any mobile betting to be utilized from the casino grounds; therefore, if you venture off of the lot (sometimes out of the building), you will not be able to enter a wager. However, there are still options for gambling in Mississippi if you are not on the premises, and that is by using an offshore sportsbook. These overseas operations have been serving as the de facto Biloxi sportsbooks for decades and have proven their reliability. The sportsbooks that we highly recommend are Bovada, BetOnline, SportsBetting, BetDSI, and MyBookie. You can bet on Mississippi State in Biloxi.