Horse Racing Betting in Mississippi
Considering the large gaming industry, it would seem natural for horse racing betting in Mississippi to also be big business. However, the actual horse racing industry in the Magnolia State is the opposite. Residents are already aware that watching horses and spending a day at the races is not possible. With no physical horse race tracks or off-track betting facilities, many horse fans are left wondering what their options are. That is why we are here to tell you that you can still bet the ponies without having to travel out of state. Thousands of horse enthusiasts use online racebooks to bet on races at the Fair Grounds, Meadowlands, Oaklawn Park, and other U.S. tracks. There are a few considerations to be made before deciding to wager online, but we will provide you with some legal background before discussing which sites you can use for horse racing betting in Mississippi.

Mississippi Horse Racing Betting Sites
Mississippi horse racing betting sites bring you all the horse action that you would get from a day at the races, without having to travel out of state to a track. Online racebooks feature the same horse betting odds that you would wager on track-side, plus you also have horse racing futures and props. Bonuses and horse bet rebates are easy ways to boost your bankroll when betting the ponies online. All of the horse betting sites for sports betting in Mississippi that we recommend allow you to bet at the top tracks from all over the nation. Some of the top Mississippi horse racing betting sites are Bovada, MyBookie, and BetOnline.
Bovada Racebook

$250 Instant Welcome Bonus
Bovada is the leading gaming site for a reason. The operator caters to U.S. players, making it an ideal site for Mississippi horse bettors. Bovada features more tracks than just about any other online racebook, with major tracks like Santa Anita Park, Gulfstream, Del Mar, Aqueduct, Keeneland, and more. You can also bet on races at international tracks in Ireland, the UK, and South Africa. Bovada gives you plenty of wagering options and you can even bet from your phone. The mobile racebook has the same features as the desktop site, just with more convenience.
Bovada offers new players an instant bonus that is worth considering. The Welcome Bonus will match your first deposit by 50% for up to $250, instantly. If you are depositing with bitcoin, there are also other promotions that may benefit you greater. While it is common for sites to offer bonuses for sports betting in Mississippi, most online operators do not have racebook deposit bonuses. You can claim your Bovada bonus when you make a credit card or bitcoin deposit at the online racebook.
Best Mississippi Racebooks - 100% Trusted + Safe
| | | | | |
| --- | --- | --- | --- | --- |
| | | 50% Up To $250 | VISA + Wire Transfer | |
| | | 50% Up To $1,000 | VISA, Bitcoin, Cash Wire | |
| | | 50% New Member Bonus! | VISA, Bitcoin | |
| | | 100% Up To $300 | VISA, Bitcoin | |
| | | 50% Up To $1,000 | Bitcoin, Wire Xfer, VISA | |
Is it Legal To Bet On Horse Racing in Mississippi?
Mississippi is one of the few states in the nation where pari-mutuel wagering has not been legalized. As a result, you will not find any horse racing tracks or simulcast wagering opportunities in the state. The Mississippi Gaming Commission has stated on their website that internet gambling is not permitted in the state, which is why there are no state-licensed online racebooks. That being said, reputable offshore sites like Bovada still accept MS residents. You can place wagers at your own discretion, however, there has been no history of a casual horseplayer getting in trouble for placing bets online.
How To Bet On The 2022 Kentucky Derby In Mississippi?
Betting on the 2022 Kentucky Derby in Mississippi is simple being that there are plenty of options to choose from. With there not being any mobile betting allowed in Mississippi, using an online sportsbook such as Bovada or BetOnline can be beneficial as you can find all of the Kentucky Derby odds right from the palm of your hand. As for the odds you will find, you can bet on the outright winner with futures odds or any other aspect of the race with different prop bets. Looking at the current odds, Epicenter sits with the favored odds to win.

Betting On The Triple Crown In Mississippi
With horse racing in action, many races are happening now to get ready for the bigger races later on this year. One of them being the Kentucky Derby. Kentucky Derby is one of the biggest races of the year because it does take part in who wins the triple crown. In fact, it is one of the three races that makes this decision. This is where bettors can build their bankroll by betting on the races leading up to the Kentucky Derby and then place a huge amount the race that starts May 4th. As horse race betting isn't supported in Mississippi, bettors can use online horse racing sites to place their horse bets. Odds change during the season but staying atop the racebooks can help bettors score big.
Horse Racing Wager Types in Mississippi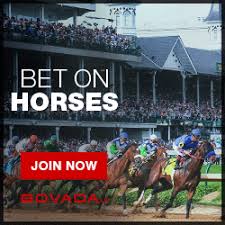 Horse racing wager types in Mississippi are the same as those in any other state. That is why no matter where you wager (online or at a racetrack) you can place the exact same bets. The horse bets you make will either be straight bets or exotics. As the name suggests, straight bets are more straightforward and easier to make. These bets involve a single race. Exotic wagers, on the other hand, involve multiple horses and can even include several races.
Straight Bets
The first straight bet to become familiar with is the 'Win' bet, which is simply a bet on the horse that will win the race. A 'Place' bet is a wager on your pick to come in either first or second. Betting on your horse to 'Show' means that it can finish anywhere in the top three and the bet is a winner. Of course, a 'Win' bet payoff will be more than a 'Place' payoff, which will be greater than a 'Show'.
Exotic Bets
The simplest single-race exotic wager is the 'Exacta'. This bet is where you wager on the winning horse and runner-up in exact order. A 'Trifecta' is similar, except you must wager on the first three spots in the correct order. The 'Superfecta' is the most difficult, as you have to correctly predict the first, second, third, and fourth finishing order. While exotics in general payoff more than straight bets because of their complexity, the complexity level of the exotic also increases your potential earnings.
Where Can I Bet On Horses in Mississippi?
Unfortunately, Mississippi is not the ideal state for betting on horses. There are no physical racetracks for live horse racing, nor do the casinos offer simulcast races from other states. Luckily, MS residents can use online racebooks to bet on horses. There are plenty of Mississippi horse betting sites to choose from, nearly all of which offer live horse racing streams. Even without racetracks, MS horse fans can still wager on races.